Specializing in Investment Management and Asset Preservation for Mature Investors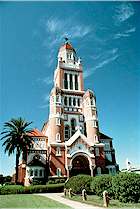 <img width="354" height="237" style="width: 333px; height: 209px;" alt="fishing guys" src="http://www.ivanlafrance.sarep.com/files/10281/RRLA%20website%20photos%202%20006.jpg" border="0" hspace="0" 006.jpg?="" 2="" photos="" website="" 006.jpg"="" data-cke-saved-src="http://www.ivanlafrance.sarep.com/files/10281/RRLA%20website%20photos%202%20006.jpg">
Are you a AT&T or Entergy Employee?
---
While most financial service firms attempt to be everything to everyone (and wind up not specializing very well for anyone), Retirement Resources of Louisiana focuses exclusively on the needs of individuals age 50 and over along with their specific financial problems and opportunities.

Retirement Resources of Louisiana is a professional firm working primarily with senior investors and their families. We strive to protect their financial assets and standard of living. A few of the services provided include:
Retirement Planning- The Best ways to preserve assets, invest and withdraw money out of IRAs, rollovers and pensions. We utilize a mechanical approach, which strives to minimize or eliminate the various types of risk (i.e. Inflation risk, market risk, interest rate risk and specific risk) associated with planning for life during retirement.

Estate Planning- Are strategies designed to reduce Federal Estates taxes, while having full control over your finances. We can also help ensure that the surviving spouse is provided for while striving to eliminate inheritance taxes and a achieve a seamless transition of property to the next generation.

Long-Term Care Protection or Qualification for Medicaid- We act as brokers (not salespeople) to find the best coverage for long term care protection.

Investment Management- Is a prudent approach to increase and protect income. We strive to control the various types of risks without sacrificing earnings potential. We utilize Morningstar proprietary research and proper asset allocation models. Our mechanical system strives to eliminate the natural human emotions from every Investment decision.

Annuities and Insurance- We seek the highest returns from the major carriers to shelter assets and defray taxes. Call our office for a list of the highest annuity rates anywhere.
Retirement Resources of Louisiana educates seniors about their alternatives then assists them in implementing the proper solution. The firm holds approximately 4 seminars per year. Seats are free, please call 337-235-1494 for time and location.